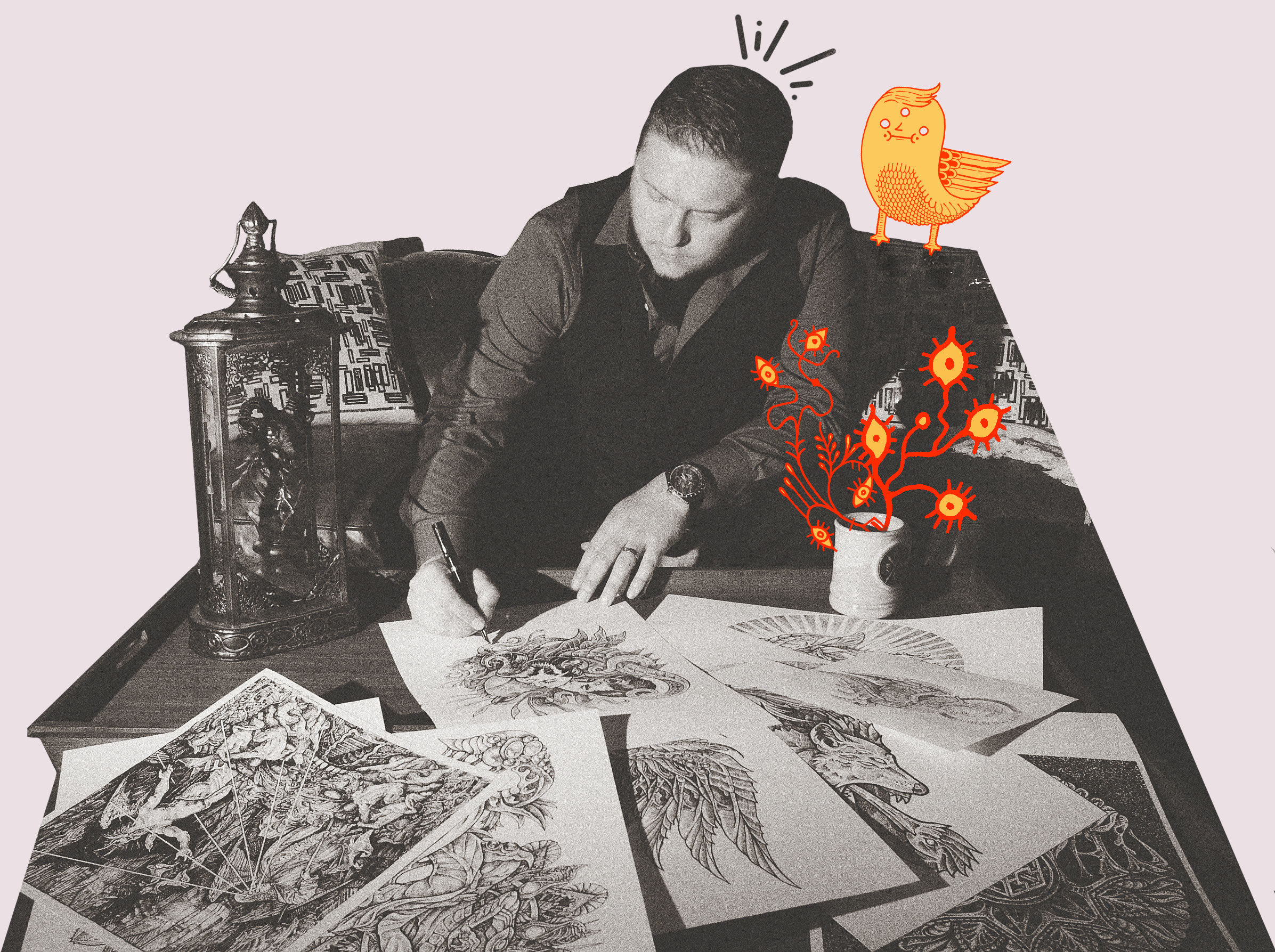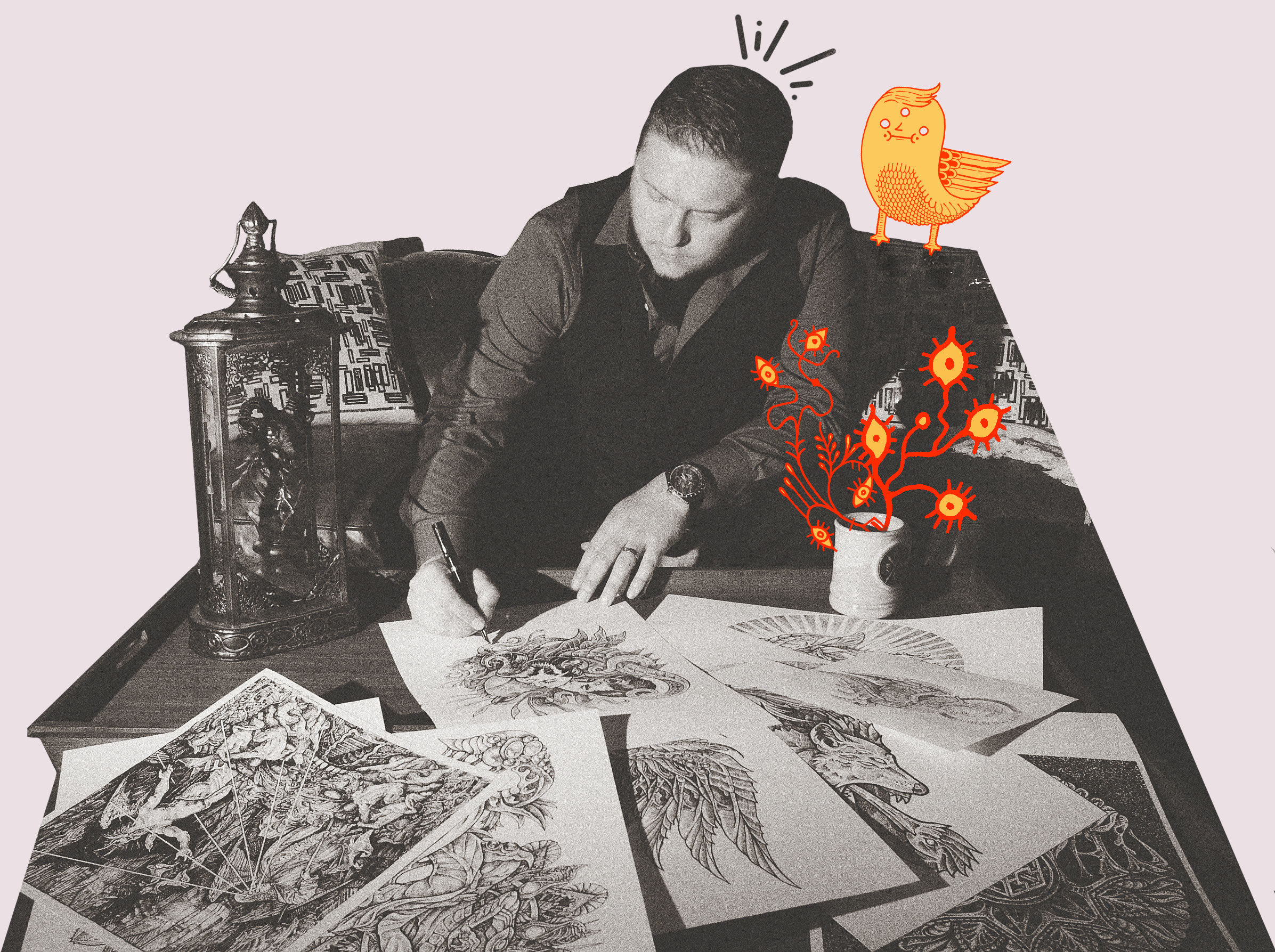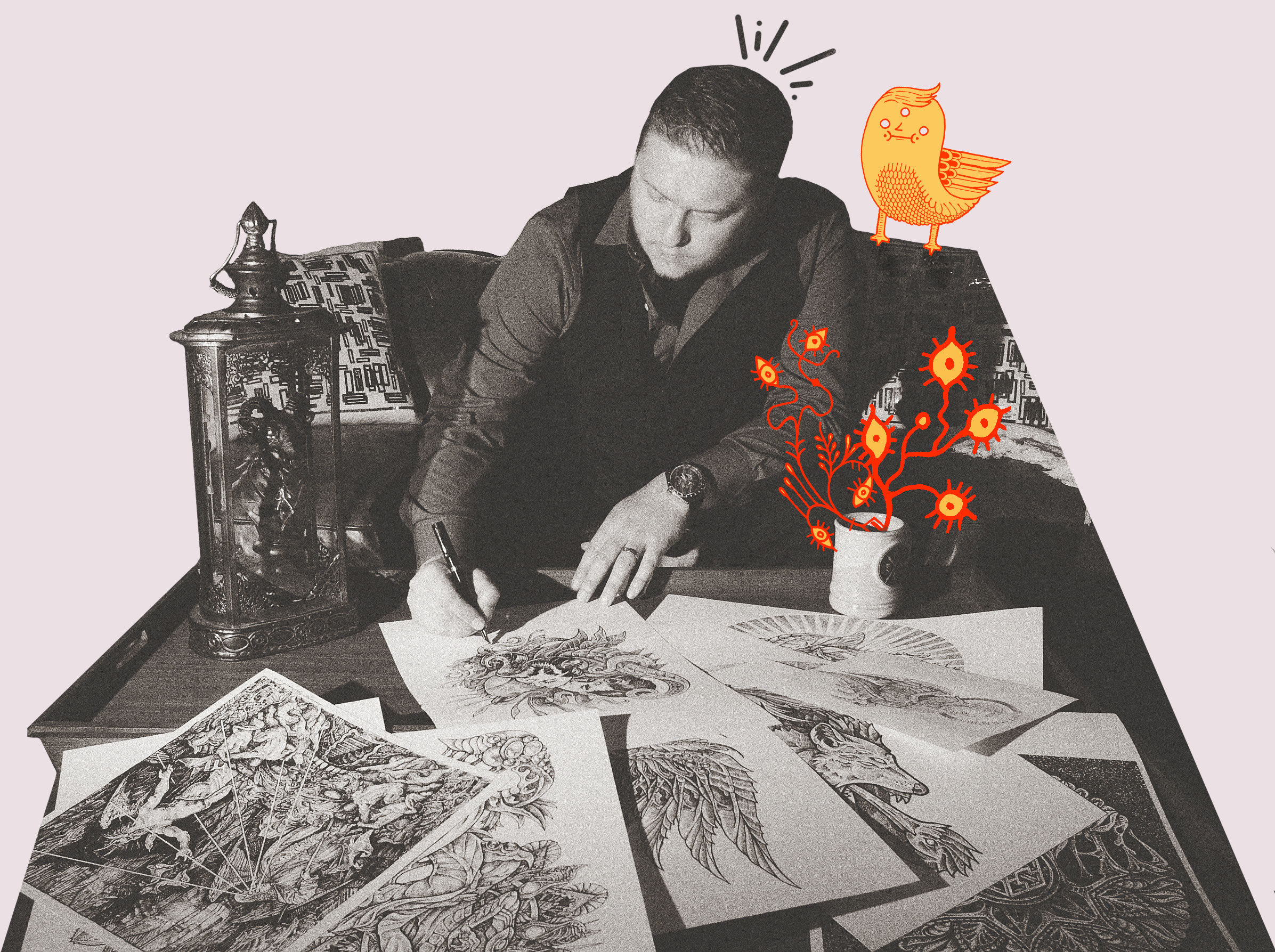 Art/Work
A bit more about this guy
First things first:
Shcherbakov – how to pronounce this fairy common Russian last name in English.
ˌʃɛrbəˈkɔf – Sh•er•bá•kov – helpful audio
Senior Graphic Designer, Art Director & Illustrator with over 10 years of experience with in-house agencies and providing branding and logo design development/identity packages, print/marketing campaign designs & illustration. Consumer background with a solid track record, producing market-driven creative projects with tight budgets and challenging deadlines. Success based upon strong interpersonal and collaboration skills, attention to detail, and a deep understanding of how to turn clients' requirements into imaginative materials that build brand awareness. Proficient at designing and producing all types of print media and managing projects, accounts, clients, and external vendors.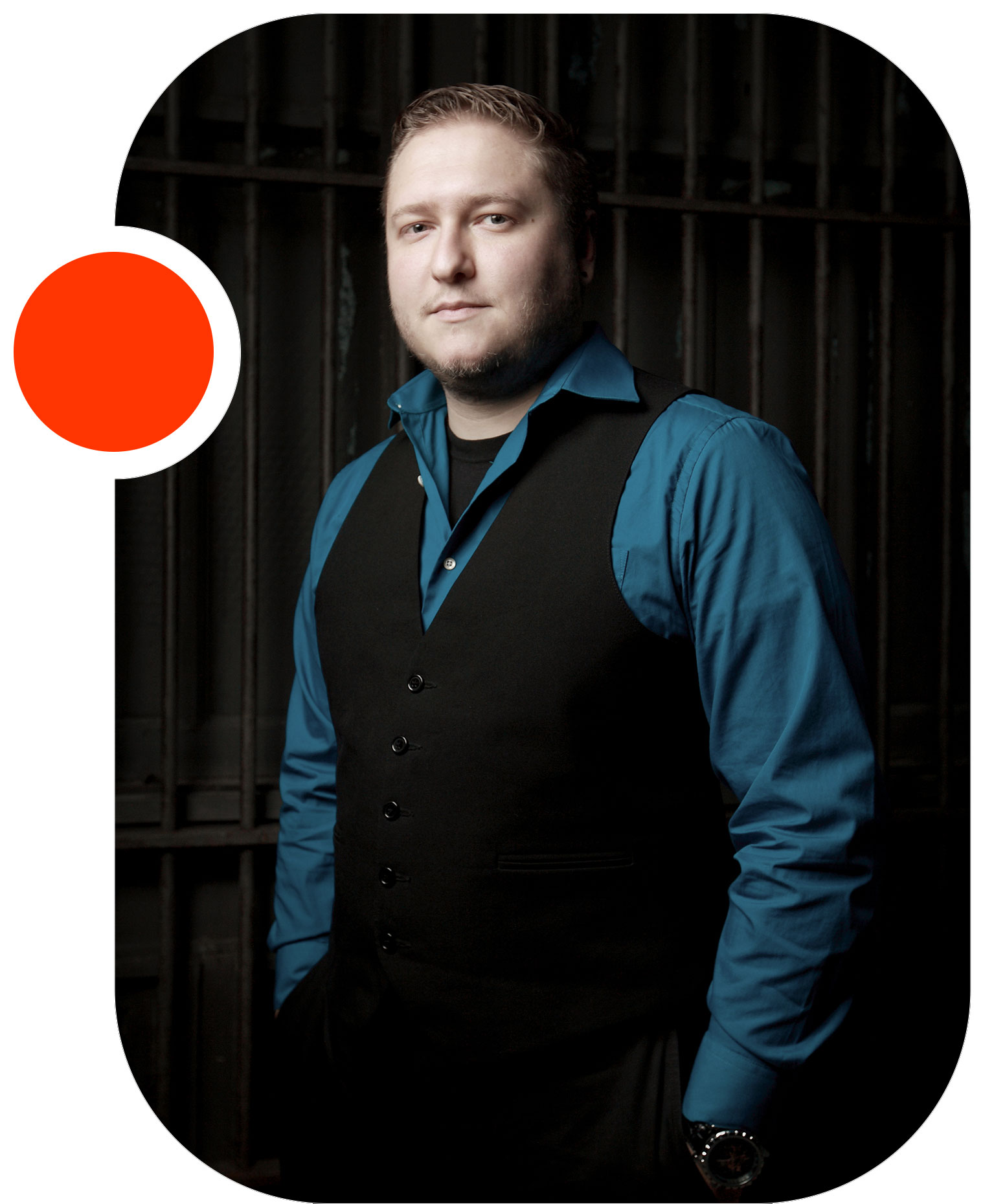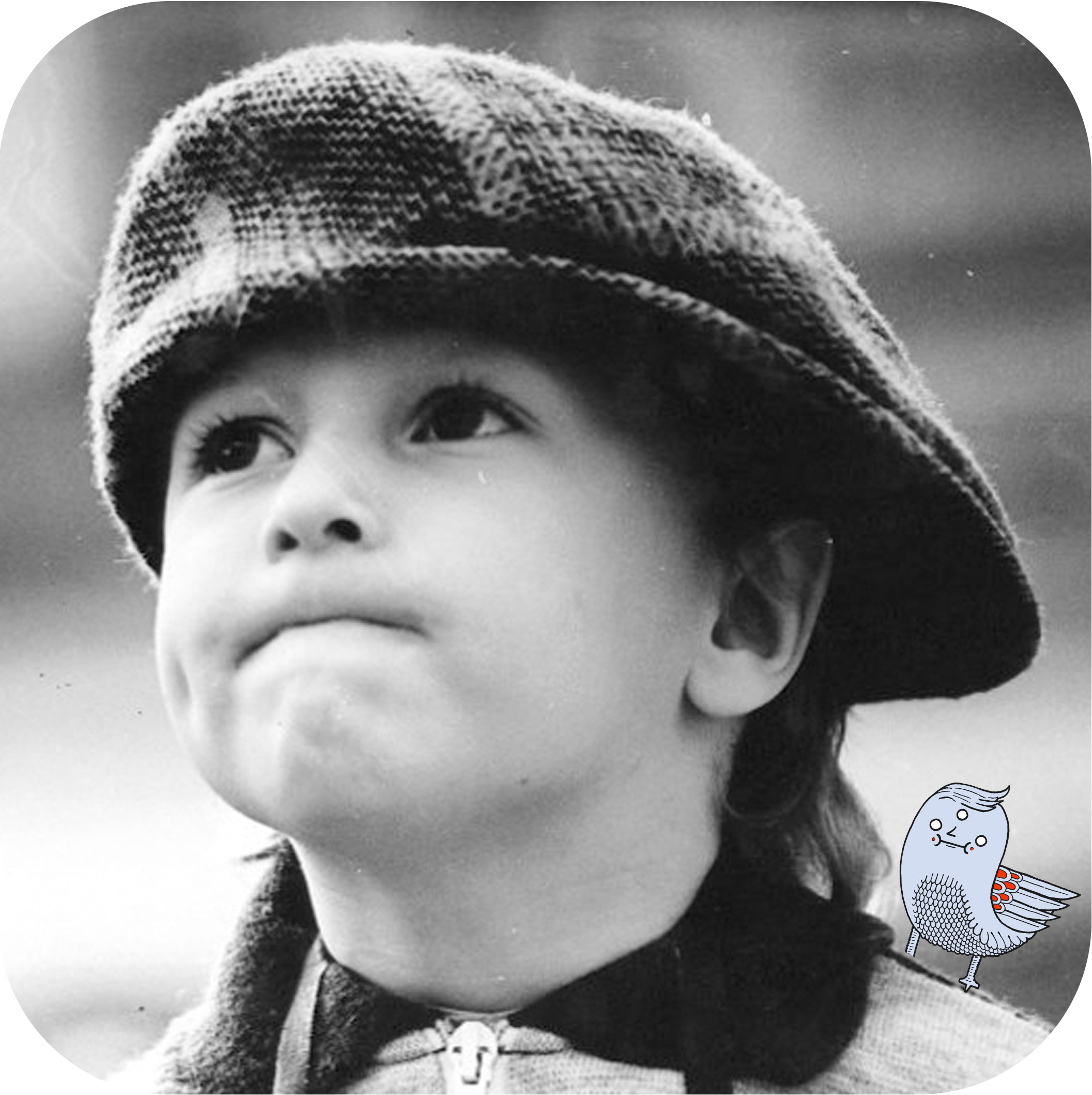 Artist Bios
pick one, no one reads them
oh yeah, that's me age 9
Affiliations and Memberships
American Advertising Federation – Fort Wayne
2020 – 2021 Board of Directors – Vice President of Ethics and Legislation
Clients Include
Large Private Corporations, Public Sector Companies, and Small-to-medium companies from different business sectors and nonprofits
Live Nation Detroit | Omni Instruments | NeighborWorks America
United Way | DB Springer Real Estate Group
Blake's Hard Cider Co | Latinos Count | Ink Addict Apparel
American Advertising Federation
2020 – Silver – Sales Promotion: Packaging Design
2020 – Silver – Elements of Advertising: Logo Design
Damned Show Detroit (II, III, IV, V, VI, VII, X)
Corpus Illuminata (I, II)
INK – Detroit
Convenient & Economical (I, II, III, IV, V) Annual Solo Show
Dirty Show Detroit (XV, XVI, XVIII, XIX)
Import/Export – Jennifer Ford Gallery
Annual National Print Exhibition (XL)
Adobe Photoshop Expert Skill Training 2020

Adobe Illustrator Expert Skill Training 2020

Adobe InDesign Expert Skill Training 2020
Content Marketing | HubSpot

Inbound Marketing | HubSpot

Email Marketing | HubSpot

Artificial Intelligence and Machine Learning in Marketing | HubSpot
Completed coffee themed  1000 Daily Drawings Project, an archive of which can be found here
Wow that's pretty impressive.
Thank you it really is.