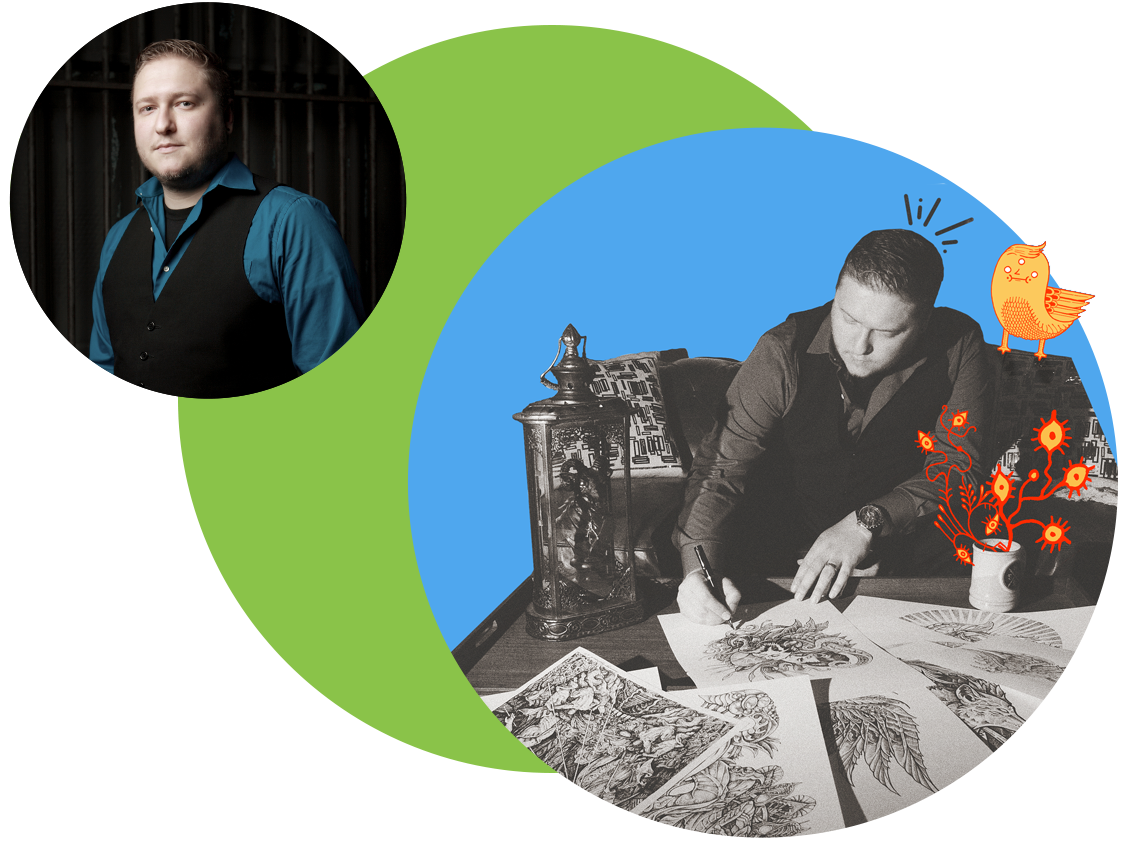 long story short
Russian native Illustrator and Graphic Designer who graduated from College For Creative Studies. Former Chief Marketing Officer for Omni Instruments, and Art Director for HiveMind Studio. As a graphic designer and marketing officer, I amplify the voice of my clients with visual representation and data-driven market research implementation. As an entertainment illustrator, I create high-profile illustrations for a variety of applications such as key art, covers, promotional materials, and editorial illustrations.  Additionally, I participate in nationwide fine art and niche pop-up exhibits with multiple publications, national and international creative collaborative projects.
Aleks Shcherbakov
He/Him
ˌʃɛrbəˈkɔf – Sh•er•bá•kov – helpful audio
"Люди игнорируют дизайн, который игнорирует людей." — Химеро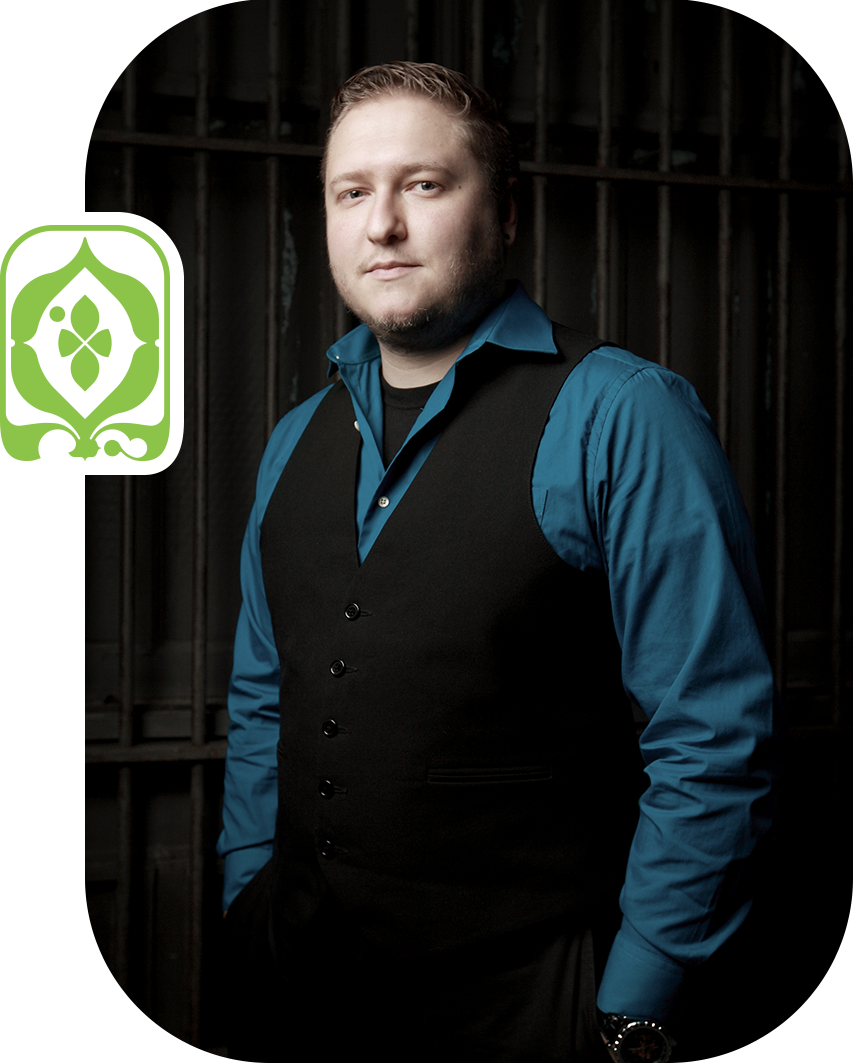 Clients Include
Chaosium inc | Live Nation Detroit | Out Of Step Publishing
Latinos Count | NeighborWorks America | United Way
Omni Instruments (North & South America) | DB Springer Real Estate Group
Blake's Hard Cider Co | Ink Addict Apparel | Zscheiplitz Manor (Germany)
Career Highlights
Education
Affiliations and Memberships
American Advertising Federation – Fort Wayne
2020 – 2021 Board Member – Vice President of Ethics and Legislation
Awards
American Advertising Federation – Fort Wayne
2021 – Silver – Non-Profit Advertising Campaign: Pathfinder Services  "Our Mission Continues"
2020 – Silver – Sales Promotion: Independent Scents Packaging Design
2020 – Silver – Elements of Advertising: Independent Scents Logo Design
Selected Exhibitions
Damned Show Detroit (II, III, IV, V, VI, VII, X)
Corpus Illuminata (I, II)
INK – Detroit
Convenient & Economical (I, II, III, IV, V) Annual Solo Show
Dirty Show Detroit (XV, XVI, XVIII, XIX)
Import/Export – Jennifer Ford Gallery
Annual National Print Exhibition (XL)
Certifications
Adobe Photoshop Expert Skill Training 2021

Adobe Illustrator Expert Skill Training 2021

Adobe InDesign Expert Skill Training 2021
Content Marketing | HubSpot

Inbound Marketing | HubSpot

Email Marketing | HubSpot

Artificial Intelligence and Machine Learning in Marketing | HubSpot

Person-Centered Training | Support Development Associates, LLC
Fun Fact
Completed coffee themed  1000 Daily Drawings Project, an archive of which can be found here
"Wow, that's pretty impressive."
Thank you it really is.
Social Links