Capital Campaign packet to raise $2.5 million for The Huntington Arts and Entrepreneurial Center located in Huntington Indiana
Promotional material for Fundraising Capital Campaign by Pathfinder Services and LaFontaine Arts Council. To establish the Huntington Arts & Entrepreneurial Center. Housed in the historic Odd Fellows/Mt. Hope Buildings (42 E. Franklin Street, Huntington Indiana), the Center will provide a maker space for creative arts and talents for people of all ages and abilities.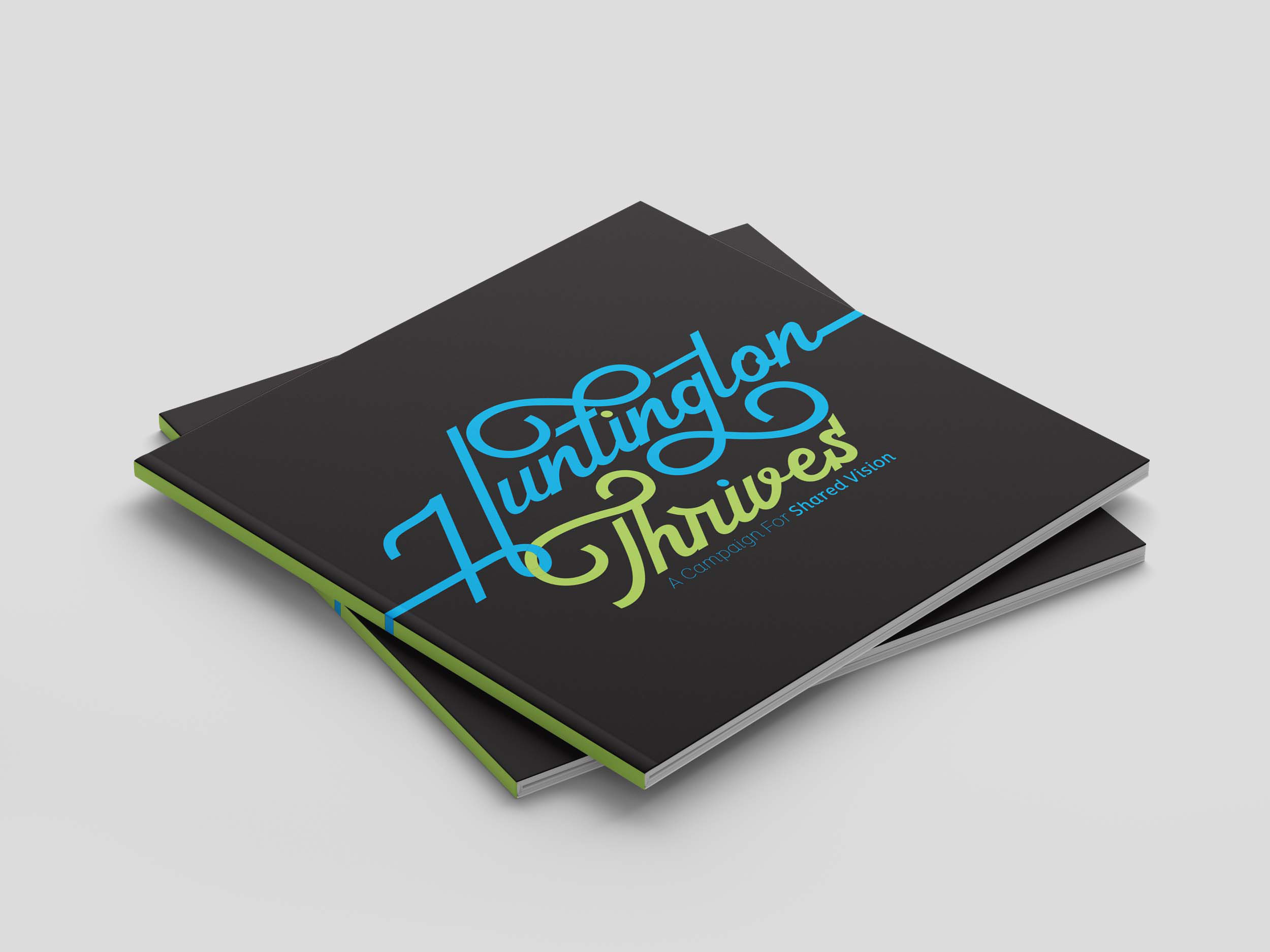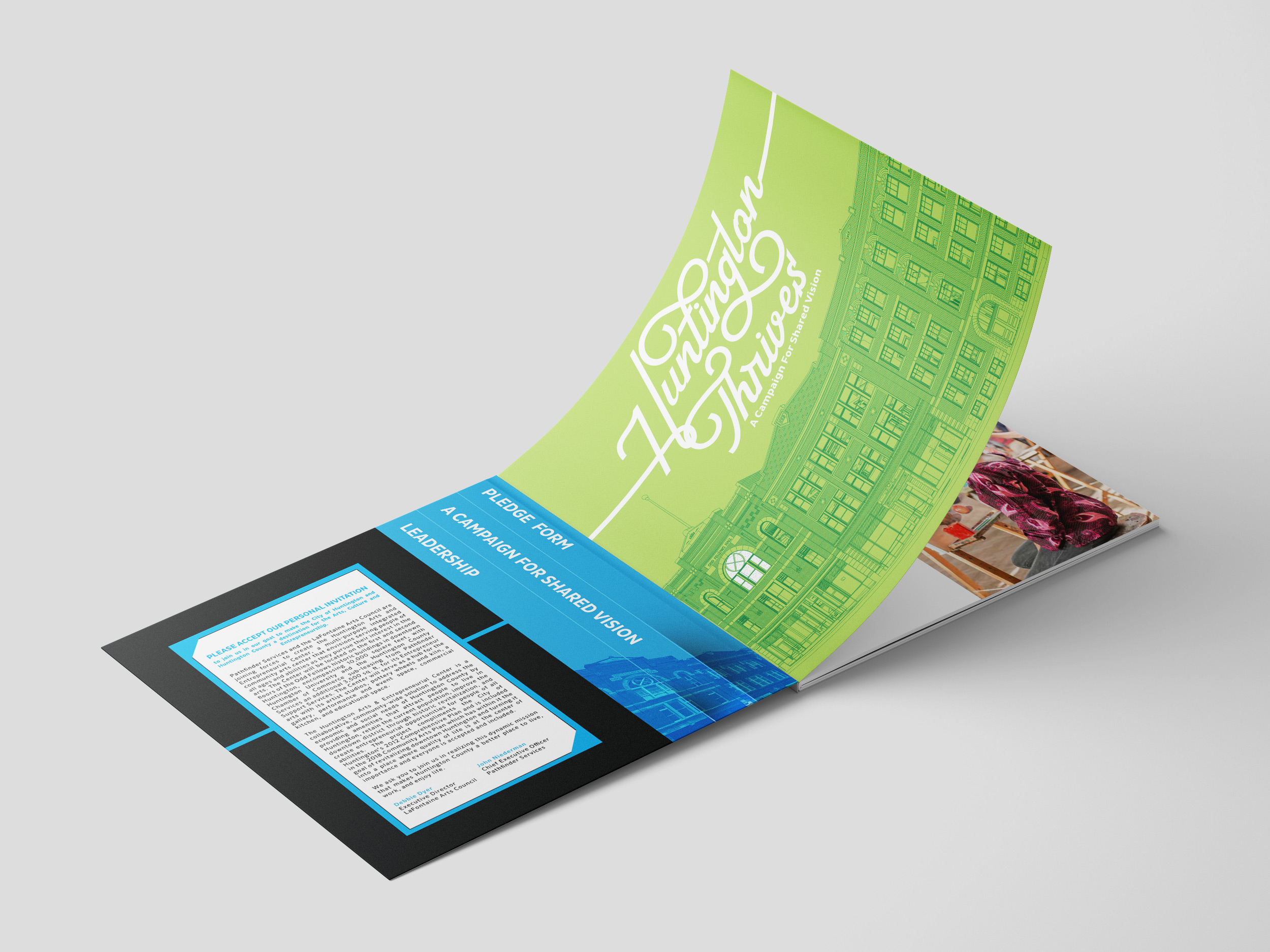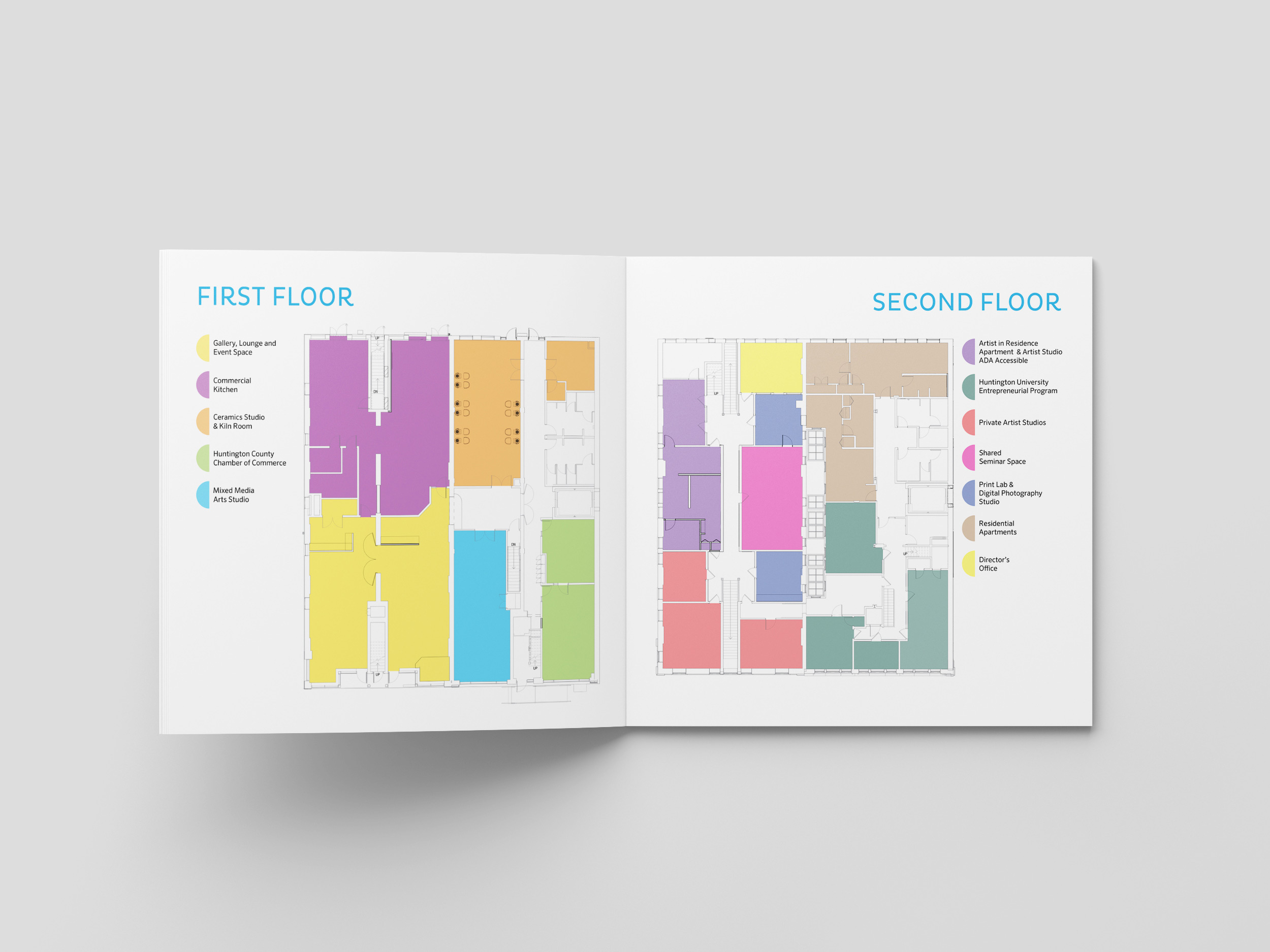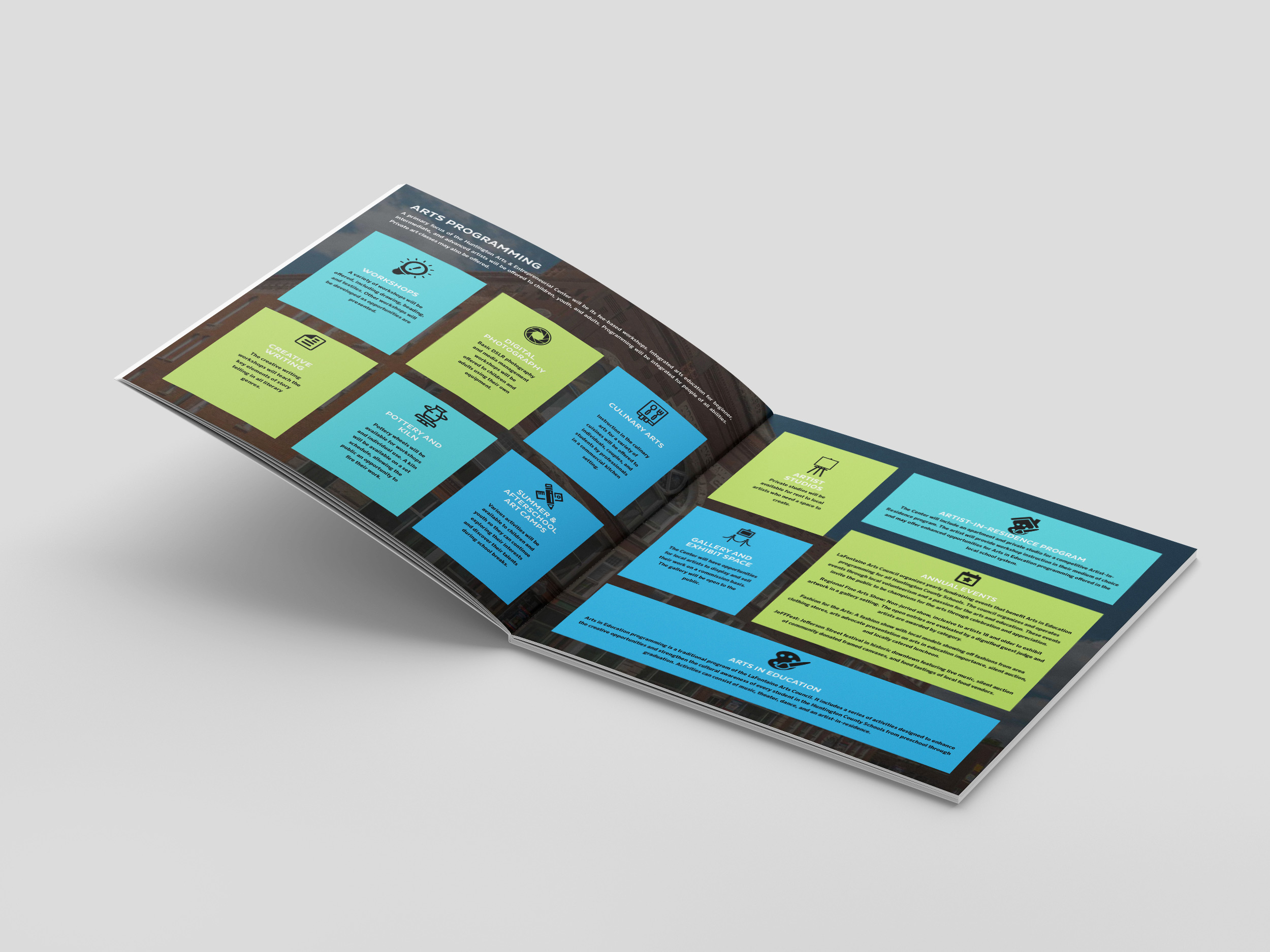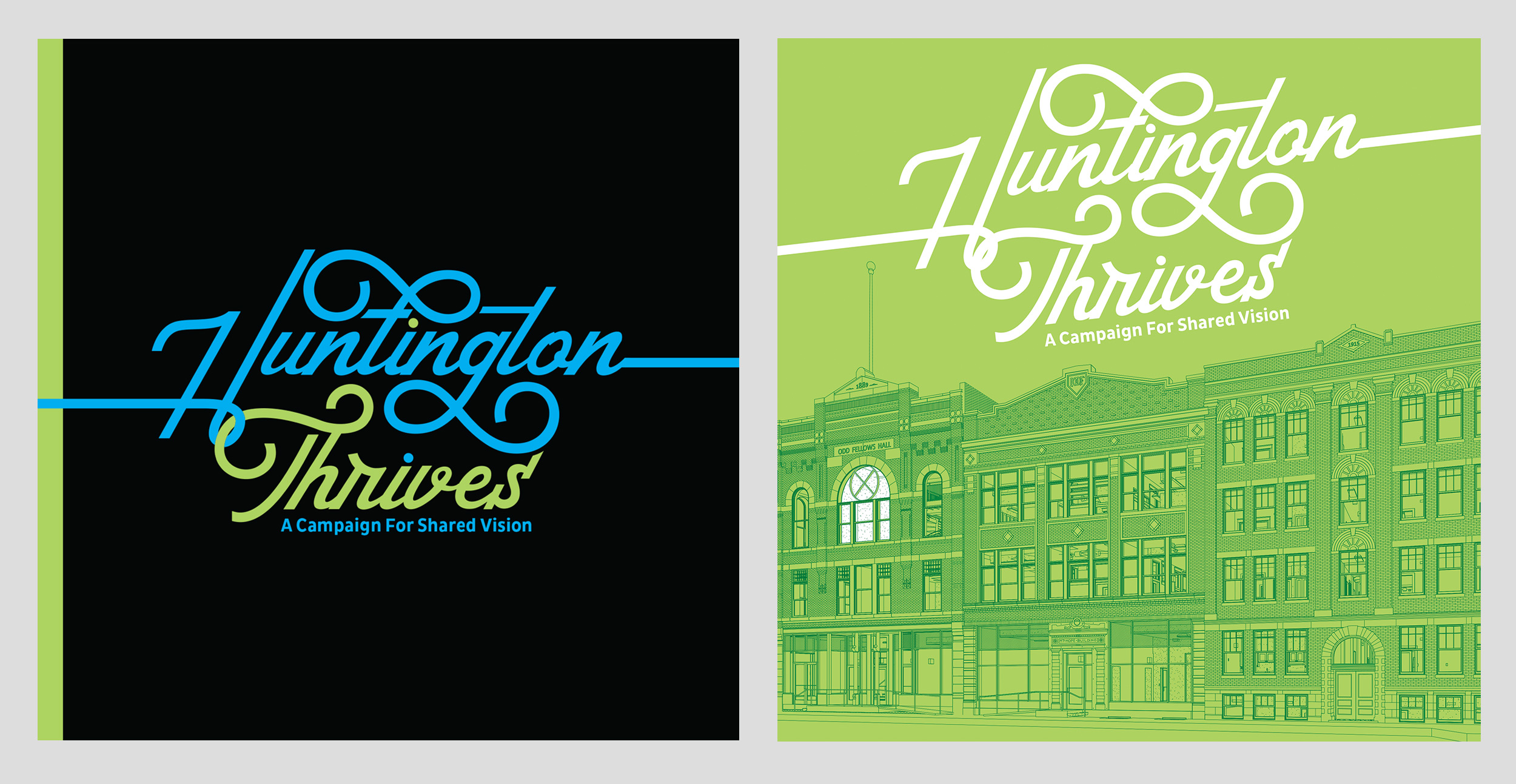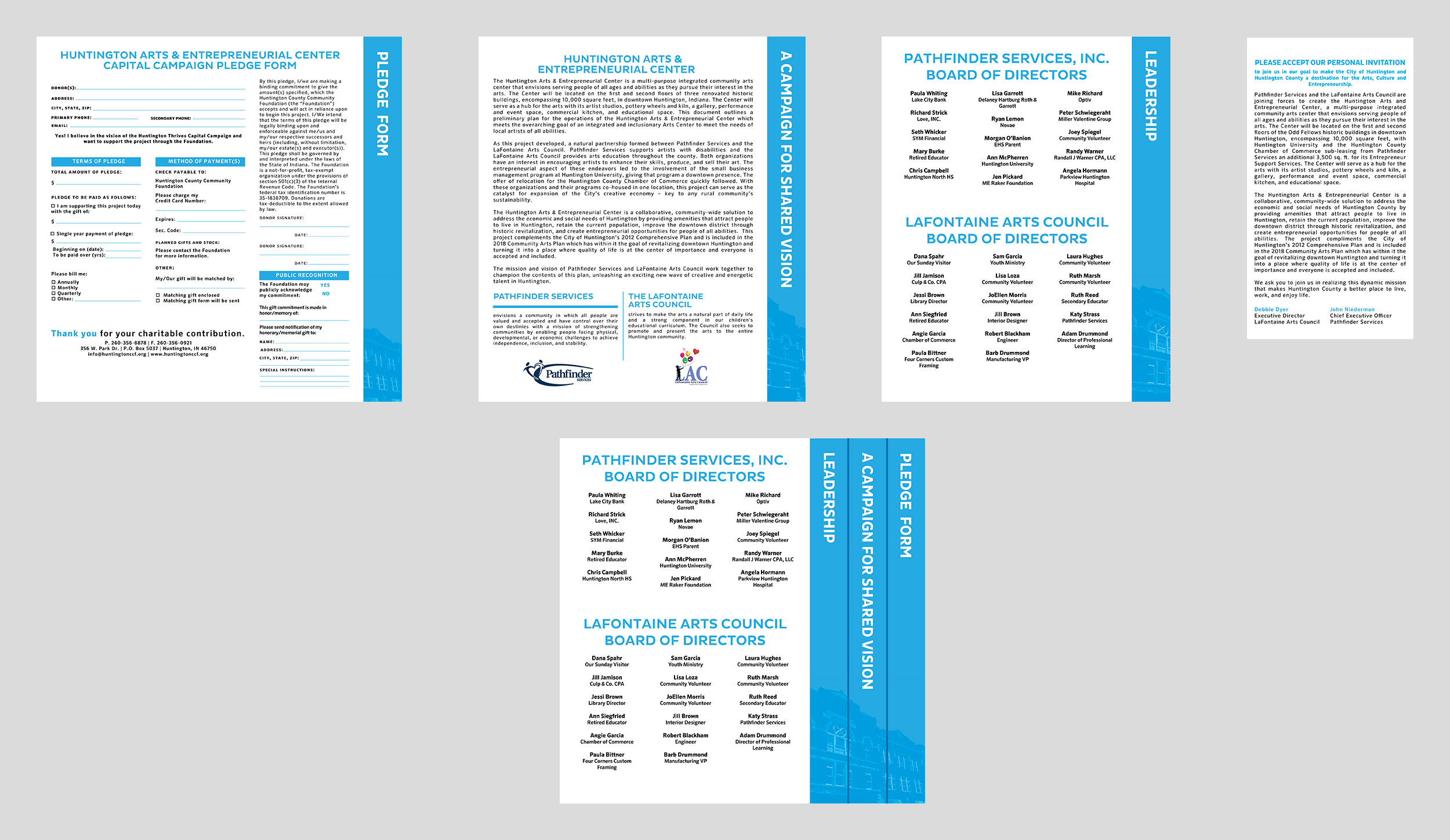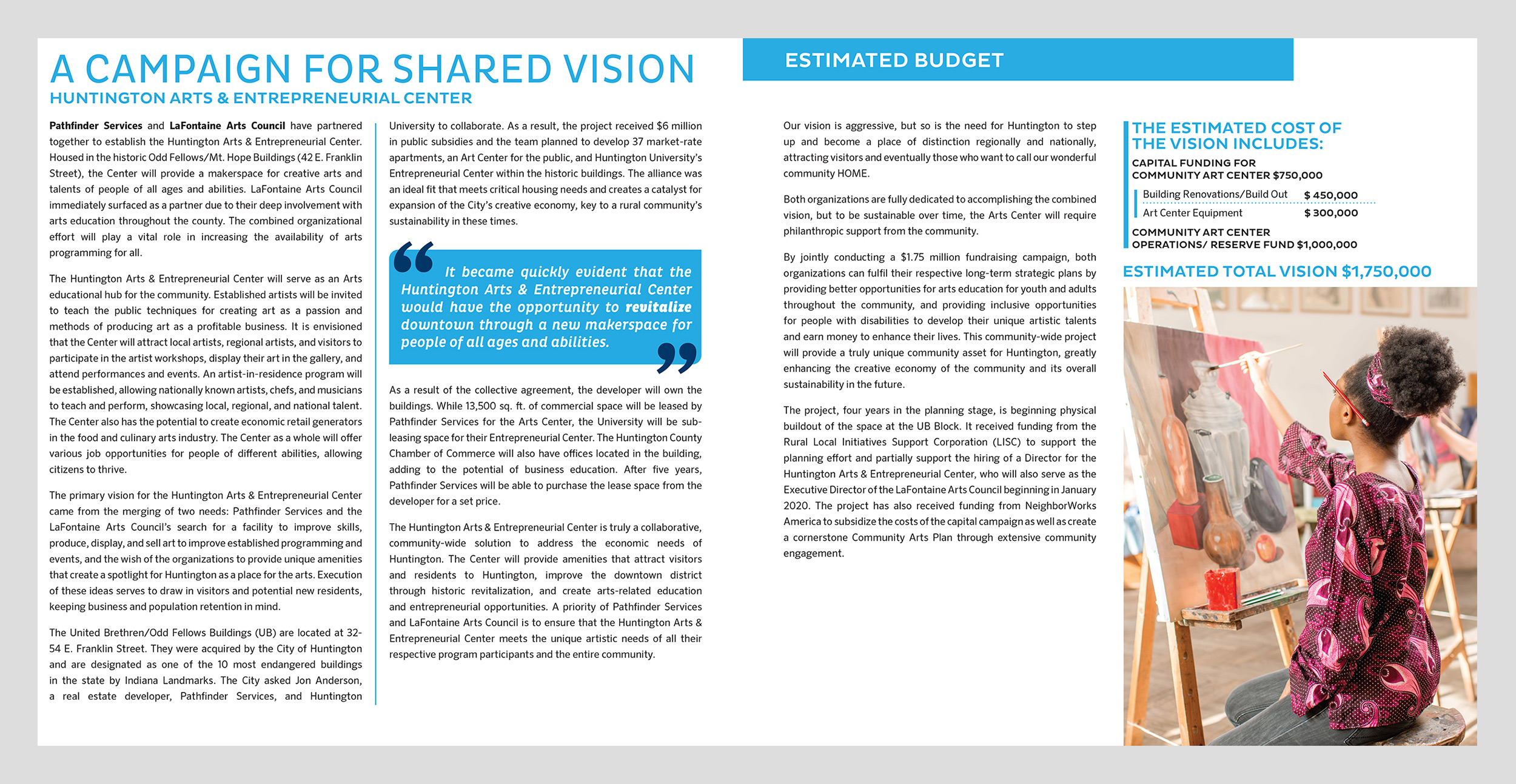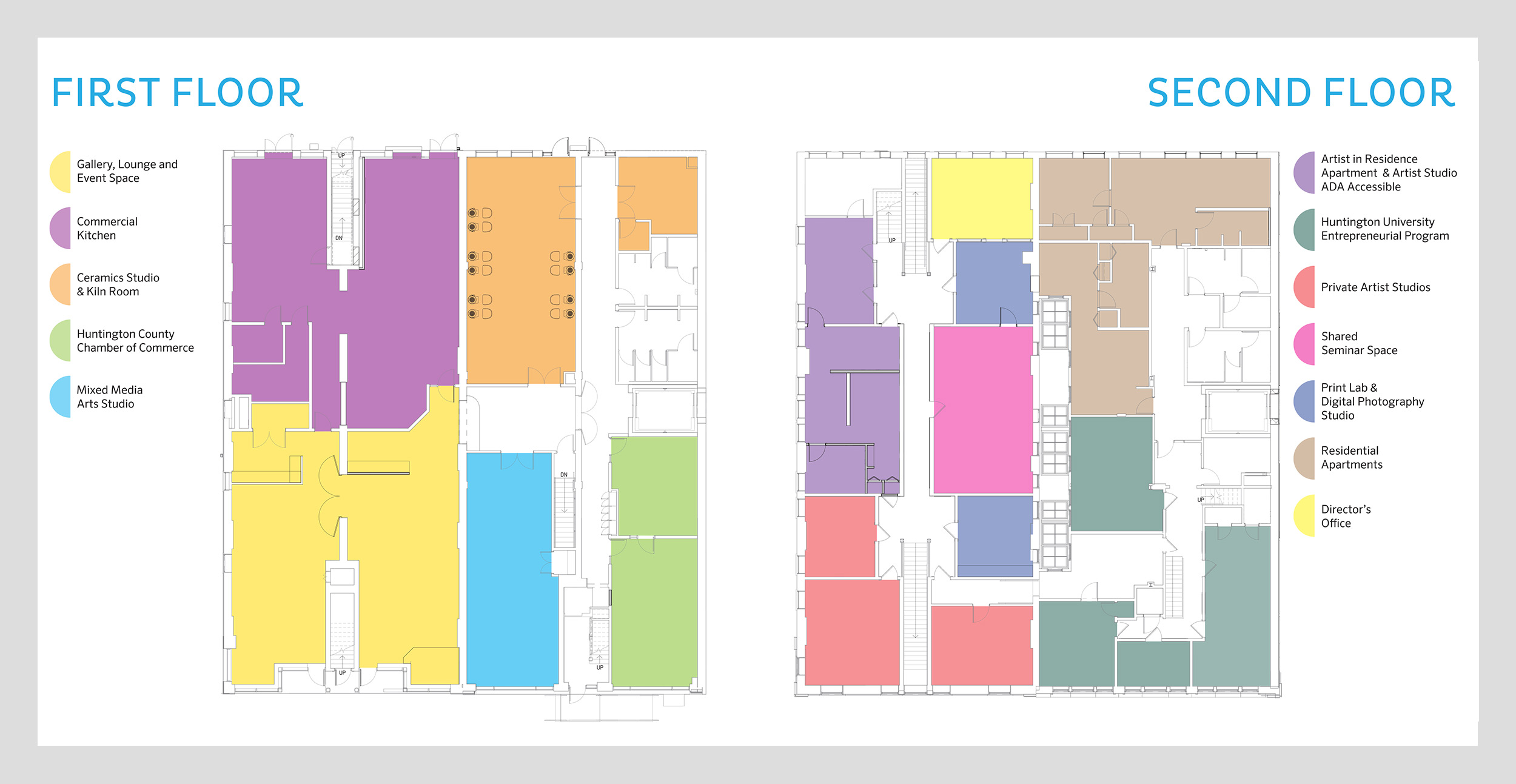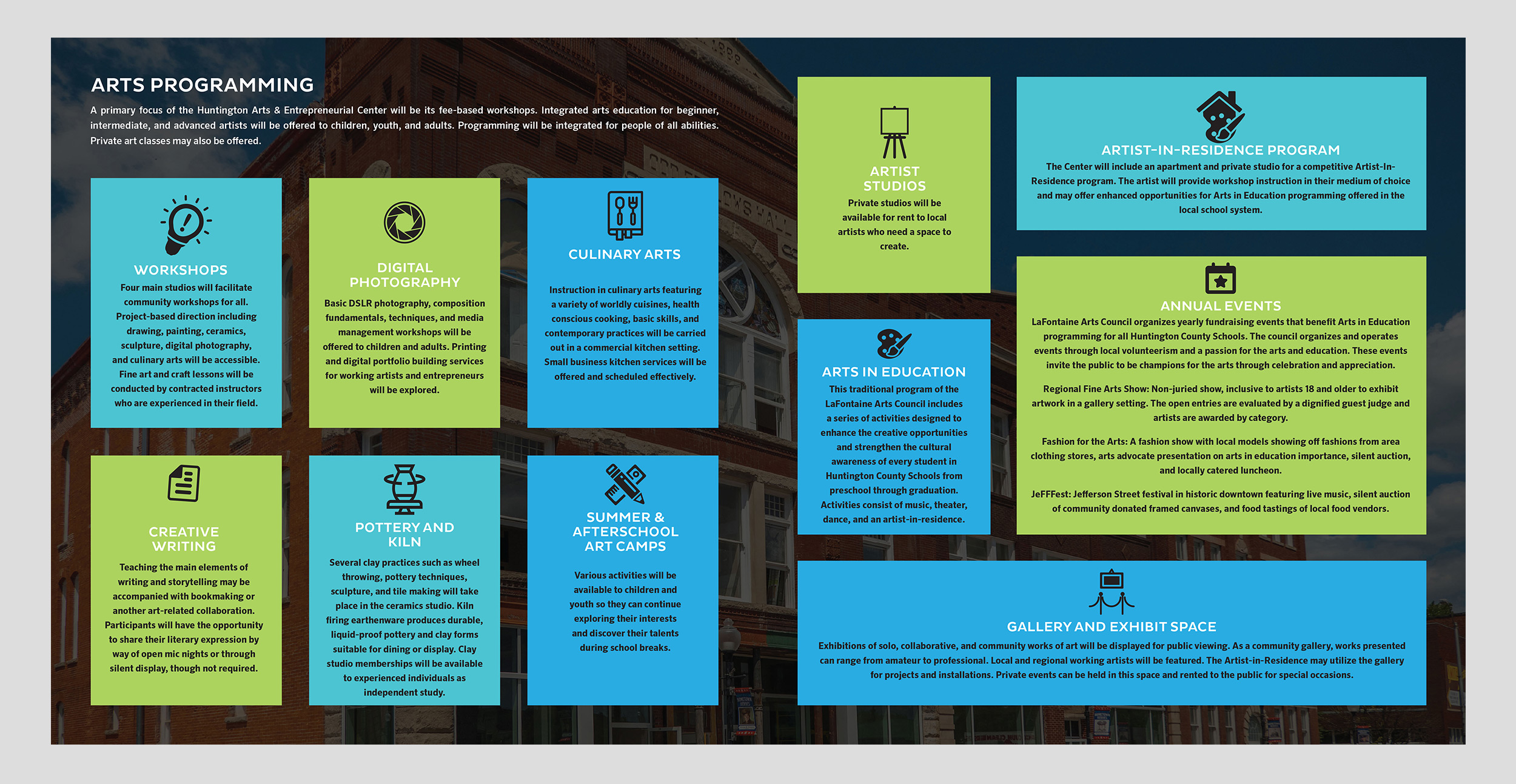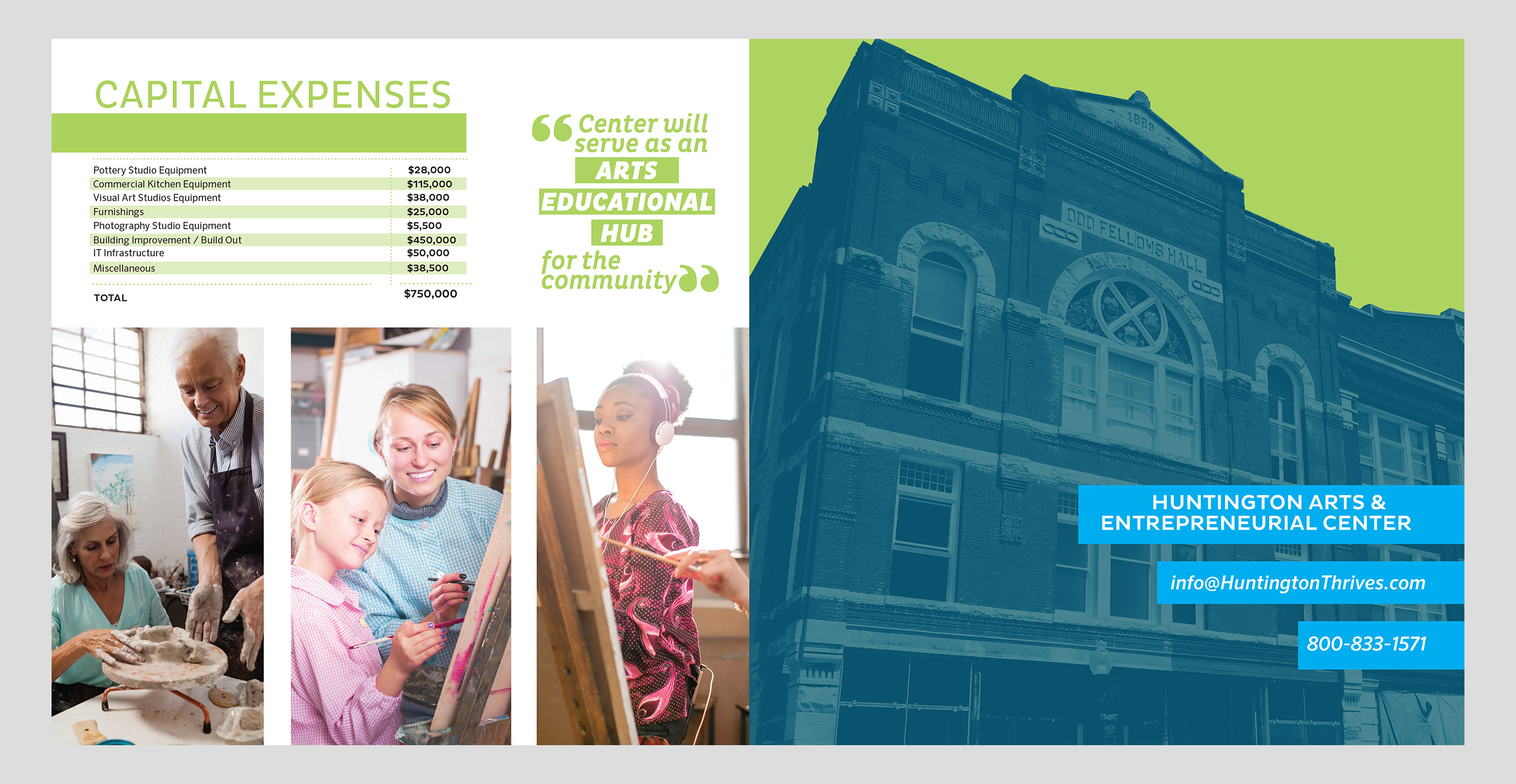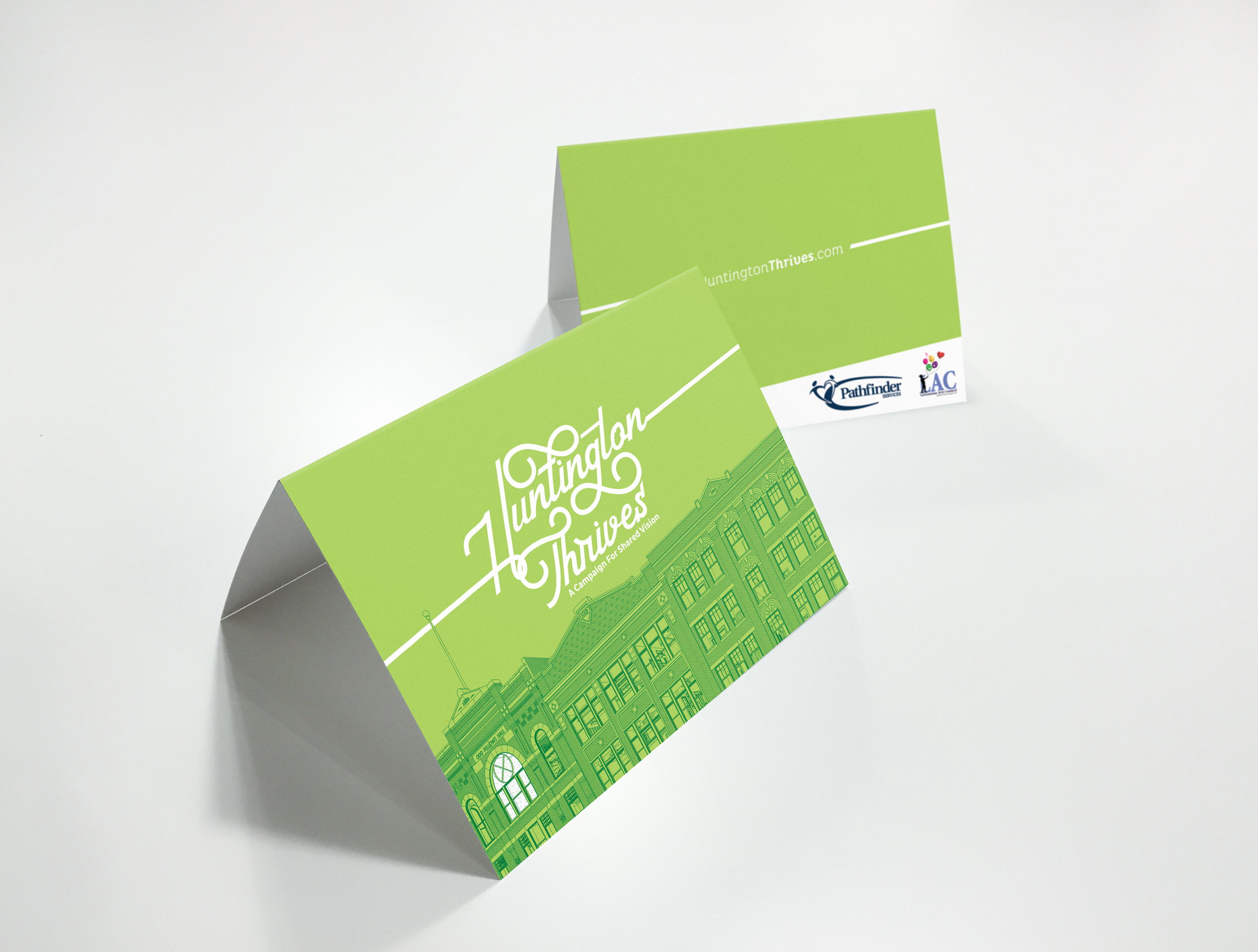 Don't keep this to yourself!